We like to call everyone that works here at Song of the Heart Studios our JOY Team. While we're busy teaching your children's little brains and bodies, our mission is to bring you developmental benefits with a healthy dose of JOY.
Here's a little spotlight for you to get to know a couple of members of our JOY Team a bit better.
Ms Chris is our FABULOUS Studio Concierge. Surely you have communicated with her at some point. Perhaps she helped you enroll or helped you with a problem. She sets up our makeup scheduler, sends out your Kindermusik Online materials each month, and is Ms Carol's right hand woman. On top of all that she is an incredible educator! Here's a little bit more about her:
As a child she bore the nickname Crispy Conrye. Her primary instrument is the piano and she also plays the classical guitar! When she's not teaching Kindermusik, she spends time with her son (a Kindermusik graduate), cycles, hikes, boats, and water skis. This woman loves to be active!
She is an audiophile and listens to music all the time. Her favorite modern artists include Barbra Streisand, Annie Lennox, and her favorite song is Love is the Answer. Her favorite composer is Beethoven.
Her favorite moment in a Kindermusik class is watching your little one's eyes light up with wonder and joy. What she loves most about being an educator is seeing the growth in her students and making a difference in little people's lives. She loves making a connection with students and loves them ALL.
Ms Chris claims that she's really a big kid who never grew up. Maybe that's why she's so great at connecting with little ones!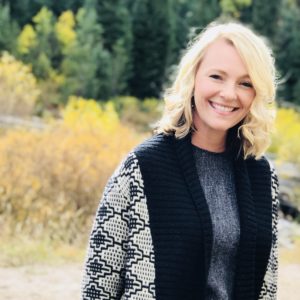 Ms Katie's full name is Katherine, but she's always been called Katie or Kate. Her primary instrument is her VOICE, and if you've been lucky enough to be in her class, you know how beautifully she sings. She has played a little piano and guitar, but mostly just rocks out now to the shakers and the jingles! Oh, and she is one excellent GONG player!
In her spare time Ms Katie loves to watch her children in their activities as they play soccer, cheer, dance, and tumble. If she's not busy being an amazing mom, she loves to go running, and also loves to attend concerts and Broadway shows. Her all-time favorite Broadway show is Wicked, though her most recent obsession is Dear Evan Hansen.
Ms Katie's favorite thing about teaching Kindermusik is that it is so JOYFUL. She loves to witness the connections made between families, between you and your child, and between children and the music. She loves to experience what she calls the "magical moment" in class. She says "A magical moment is where everyone in the room is physically and emotionally engaged. Sometimes it's during cuddle time or maybe a dance, but when it happens it's MAGICAL!"
If you ever are in a class with Ms Katie, make her tell you the story of her trying to get a selfie with Katherine Heigl, whom she spotted in Park City once, who basically just ran away from her. Katherine Heigl clearly didn't know how amazing Ms Katie is or she would have been the one asking for a selfie!