Did you come to our Pajama Jam?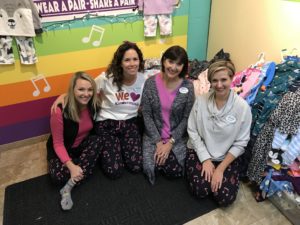 We had SO MUCH FUN celebrating with you. So many of you came out that our studio was bursting at the seams! There wasn't enough room to contain all those bodies, all those jammies, all that joy, and all those shoes!
Didn't our oldest students do a marvelous job performing on their dulcimers?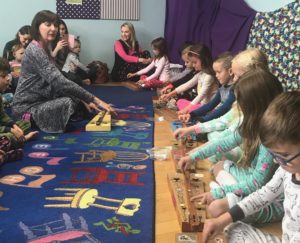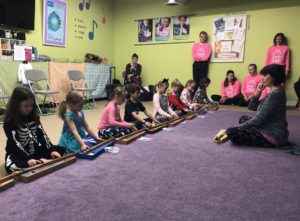 Special thanks to the talented Salt Lake Acting Company for coming to preview their fun new children's play Pinkalicious. Are you going to go see the full play?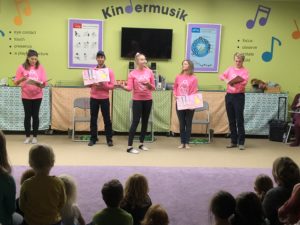 Also thanks to the delightful Puppet Players who always brings smiles to our faces and enrapture our children with their show and puppet petting zoo each year.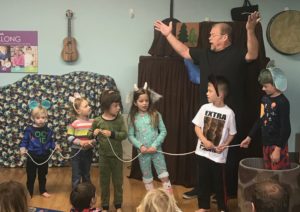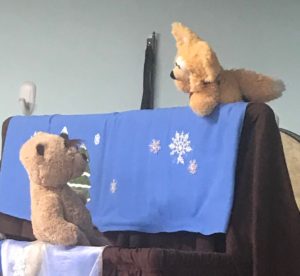 Congratulations to our wonderful Suggs family who won the Teddy Bear Giveaway!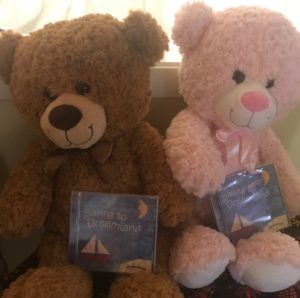 Our JOY Team loved seeing you and your littles in your jammies and sharing smiles. And thanks to YOU and your generosity, we collected 286 pairs of pajamas to donate to the Candy Cane Corner at The Road Home shelter in collaboration with the YWCA and the Volunteers of America Utah. You made a difference in a child's life this holiday season.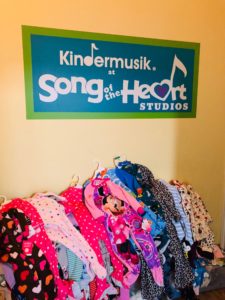 Even though we may all have struggles and stresses, we also are blessed with abundance. Thank you for sharing a portion of your abundance with us and with those children who will get to snuggle warmly in a fresh, new pair of pajamas, gifted by you.