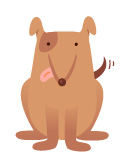 Ahhh. . . summer.  I've actually had some slow afternoons.  It's been lovely.
Kindermusik summer camps have started, of course, and the kids are having so much fun.  Today I'm back for my last installment, giving you ideas of how to extend summer camp into additional themed learning.  I present: Pirates!  (Check out our previous installments here: 1, 2 and 3)
Peter Pan would be a great place to start.  Depending on the age span of the kids in your family, there are many ways to get at the Peter Pan story.  Older children would enjoy a Peter and the Starcatchers read along, or even reading the original Peter Pan story.  If not, the Disney movie version is classic.  You might also consider Hook or Finding Neverland.  And for a quick respite from the outdoor heat, Jake and the Neverland Pirates is a hit at my house.
Other great stories include How I Became a Pirate and Pirates Don't Change Diapers, and if your kids are Muppet fans, there's Muppet Treasure Island, for a non-Peter Pan-themed flick.
Go for a neighborhood stroll, and have the kids walk a plank every chance they get (curbs make for great planks).  Feeling extra adventurous?  Send (or go with) the kids on a neighborhood treasure hunt in the neighborhood.  There's a simple scavenger hunt here.  And then you can come back home for some pirate booty! (Popsicles are easy—but you could pick up some Rolos or chocolate coins at the grocery store if you want to go that route).
Teach the kids how to use binoculars.  OutsideMom.com has some great tutorials and ideas here.  Not a telescope, but perhaps a little more accessible.  Of course, if you have a telescope, it would be fun to take it out and do some similar activities.
Finally, dig out all your dress-up jewelry, bandanas and pretend swords and let your kids' imaginations take over.