It's that time of year again! The Christmas trees are being set up. The holiday lights are being lit. The carols have hit the radio. And we're gearing up for the holidays. Every year at this time we have our annual Pajama Jam! It is always such a blast. And of course this year we collected a record number of pajamas for Candy Cane Corner. Thanks to everyone who donated! Your gift of coziness will bring a child a little bit of hygge this year.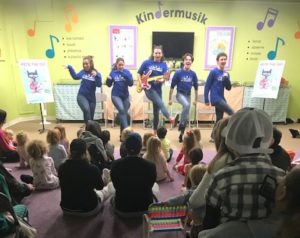 We once again welcomed into our studio the spectacular Salt Lake Acting Company to preview their new children's play Pete the Cat. It was such a delight to see these performers bring their art to our little children. We hope you enjoyed them as much as we did and encourage you to go see the full play!
And of course no Pajama Jam would be complete without Salt Lake City's own Puppet Players. They never cease to delight and mesmerize your children with their interactive puppet show. And don't forget their hands-on puppet petting zoo!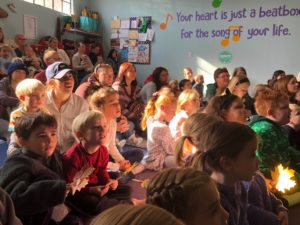 We're grateful to all of you, our Heart-y tribe, for being part of our studio family. May you have joy and coziness and music and laughter as you embark on this holiday season. Much love from us to you!