It's that time of year again! We are SO PROUD of our Kindermusik graduates. They have worked hard this year learning their instruments during a peculiar time. Some students learned online at home, others came to the classroom. It was very challenging learning with the hurdles they faced this year and they did amazing!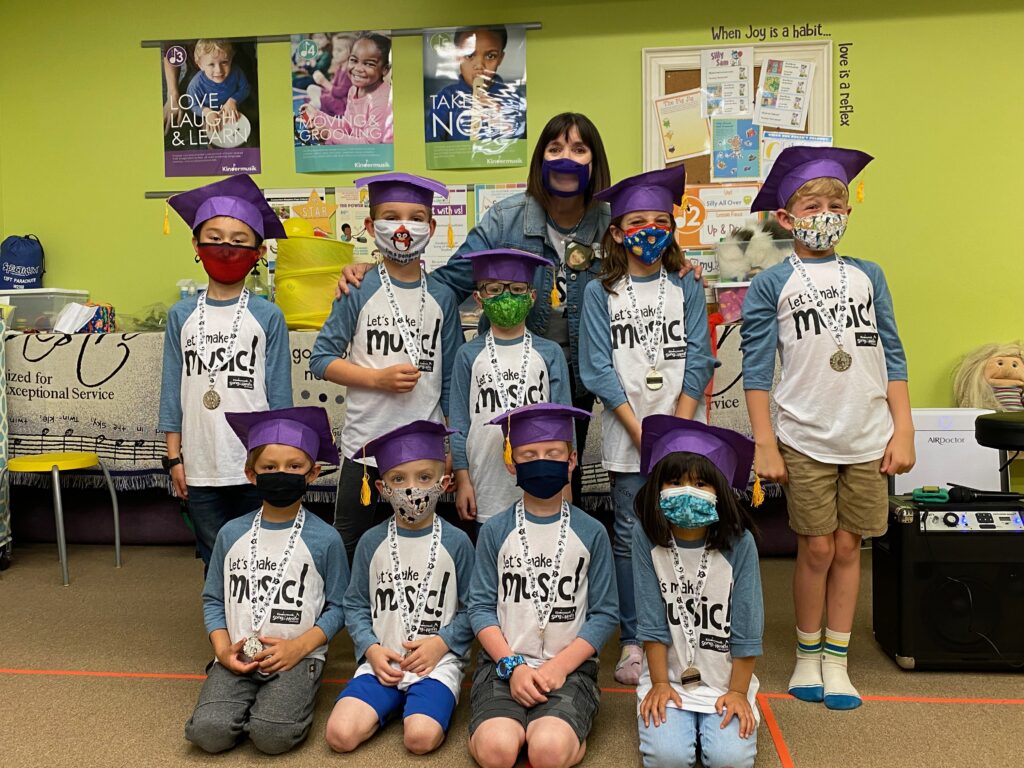 Last year we had a virtual graduation. We were so glad to be back in person for our graduation this year. It was distanced and different than in the past, but the one thing we've learned from this last year is to be flexible and adaptable.
We kicked things off with a Kindermusik Fiesta, including tacos, a sombrero dance, and a piñata.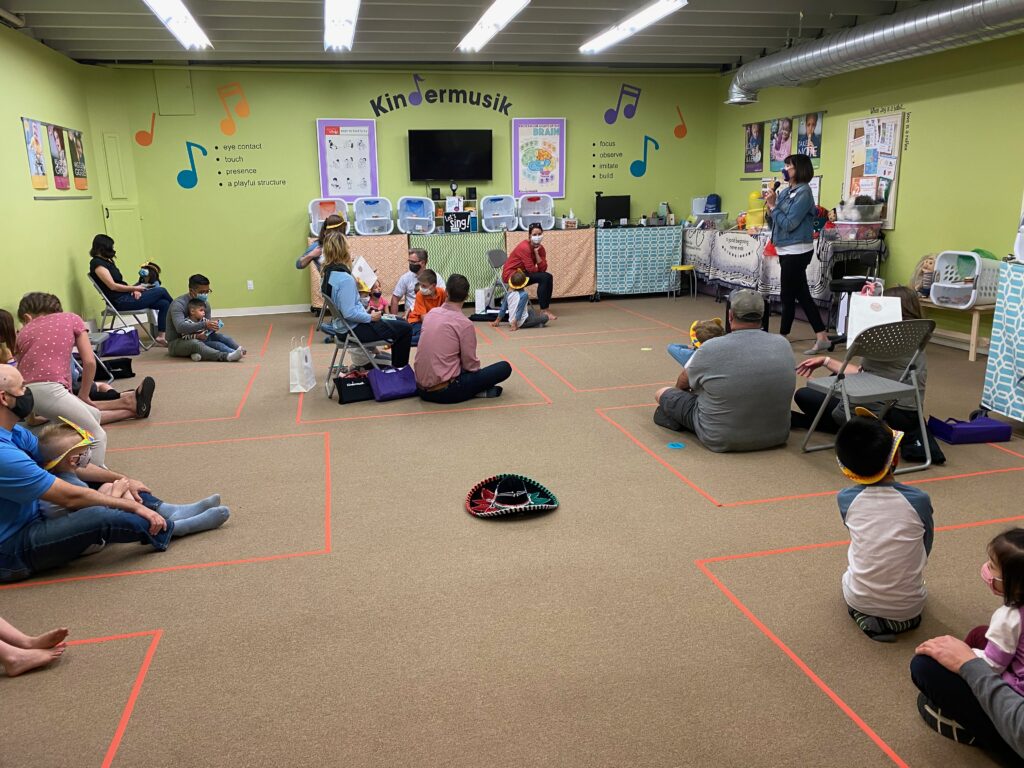 Each graduate was able to share with the class and parents what their favorite part of Kindermusik was. It was wonderful to hear them each speak and they all looked so adorable in their purple mortar boards.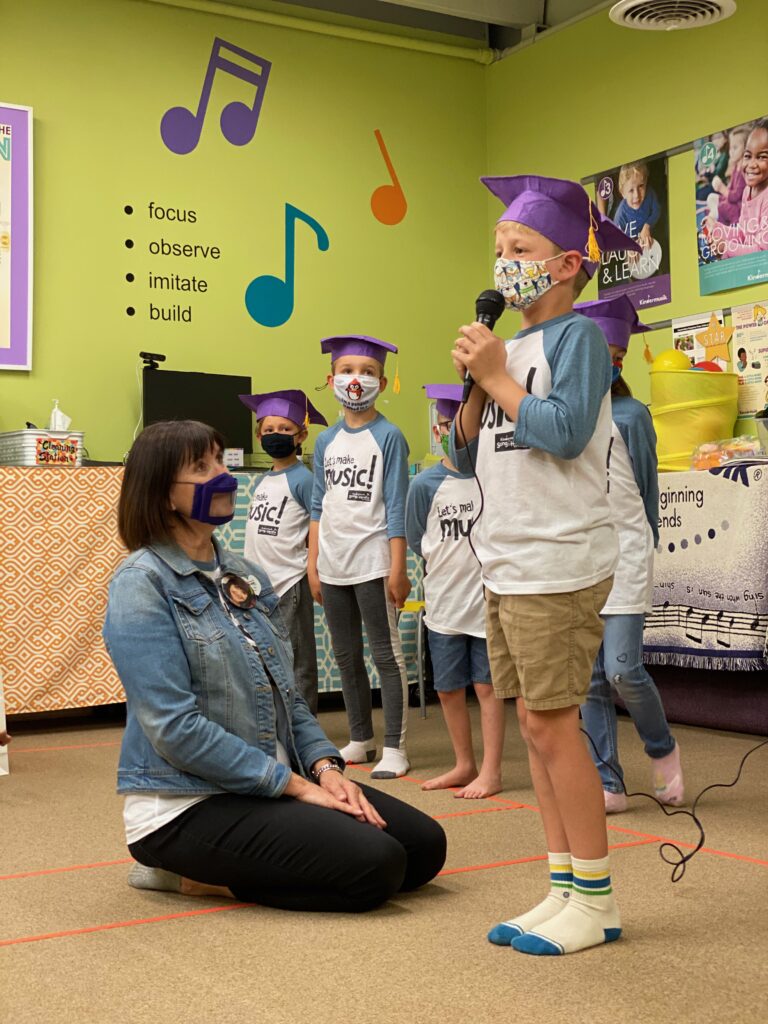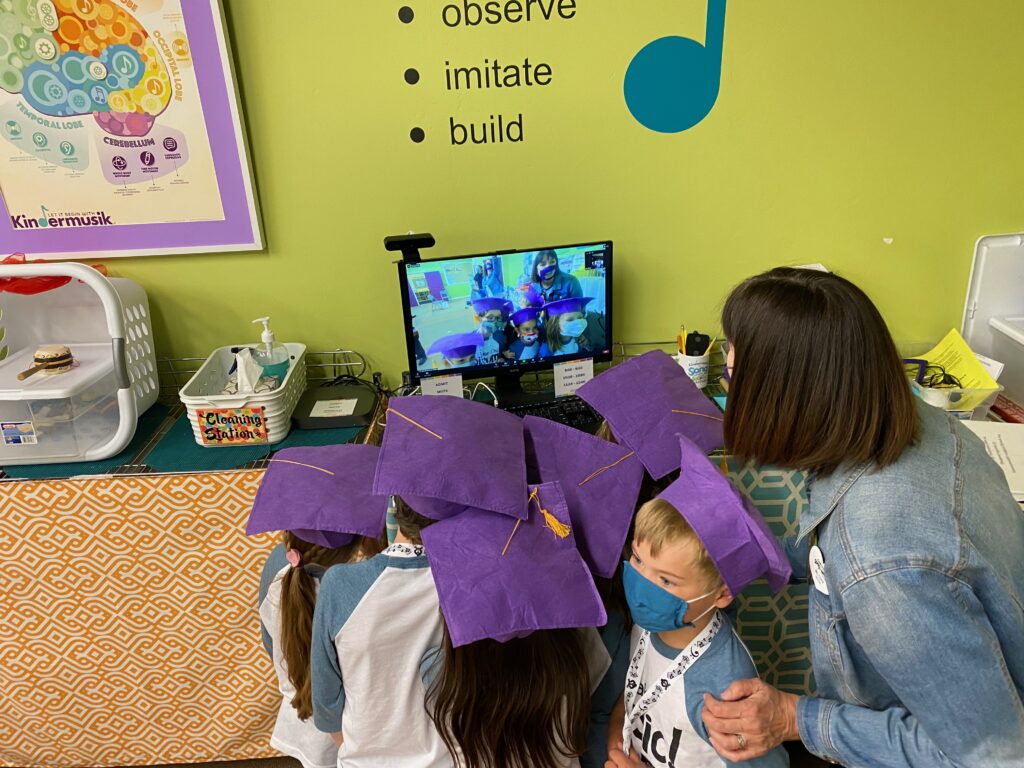 It is such an honor to be able to have been a part of your child's early development. Thank you, from the bottom of our hearts, for allowing us to foster a love and understanding of music in them. Now they are ready to SOAR in their future instrument studies. Come back and visit so we can watch them grow. We will miss you, Music Friends!