We've ALL been working hard to maintain routine and normalcy during these decidedly not normal times. Things are uncertain, life has slowed down, but the responsibilities we have to our children remain. And our children's accomplishments and milestones are still happening and must be celebrated!
Our wonderful Kindermusik graduates had an unconventional graduation ceremony this year! It was challenging to plan an event that could be held virtually but still feel special. To accomplish this we had all our graduates film a short video of themselves playing or singing the song of their choice on the instrument of their choice. What joy to see them all perform! Talk about shining eyes: there's no way to watch these little musicians' accomplishments and not feel a shot of joy.
In addition to performances from our graduates, we enjoyed the entertaining talents of Utah Magic as he shared with us the few tricks he had up his sleeve.
Our graduation families celebrated from home through zoom, playing with balloons, and proudly putting announcement signs in their yards.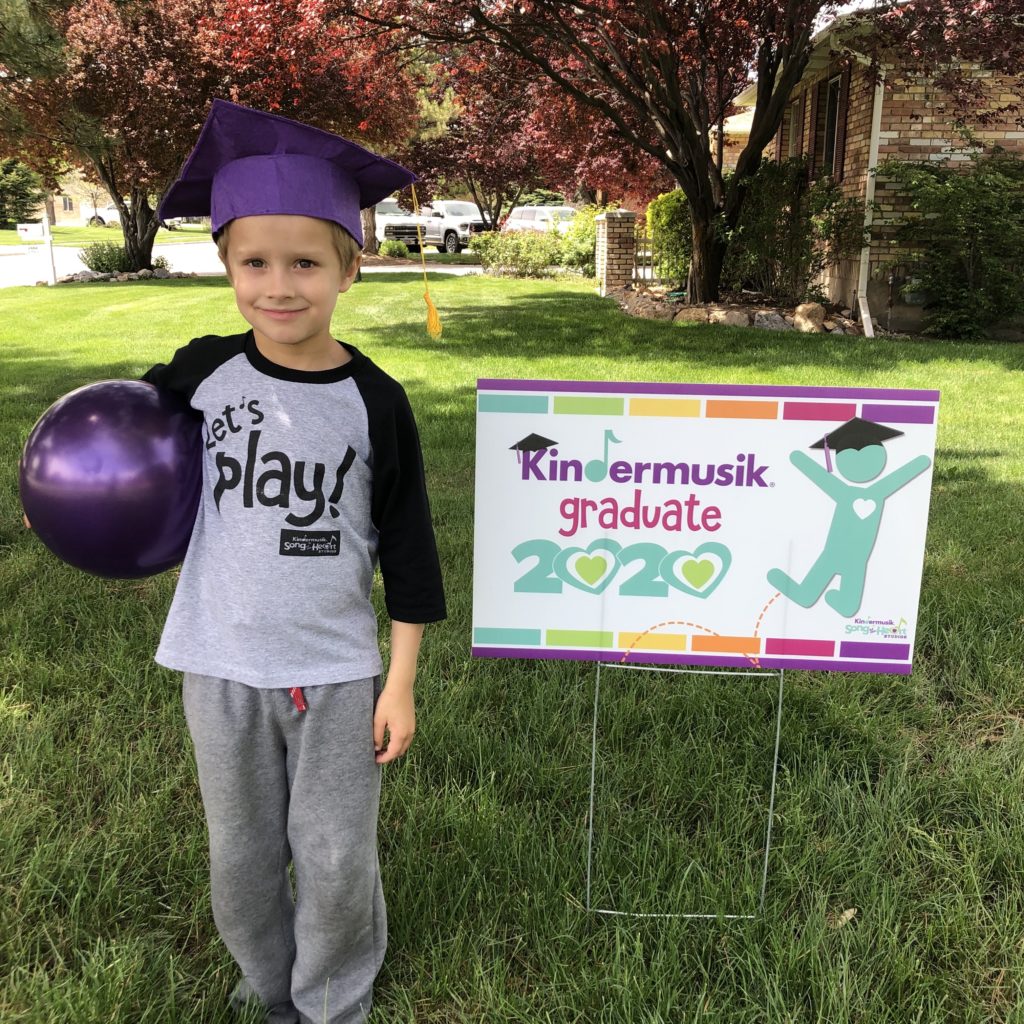 And let's not forget our wonderful JOY Team. These dedicated educators have been working tirelessly to adapt their teaching styles to an unconventional format to keep the learning and connecting and growth going in your living rooms, family rooms, and home offices.
Dear Hearty Families: THANK YOU for being part of our studio and sticking with us through these challenging times.