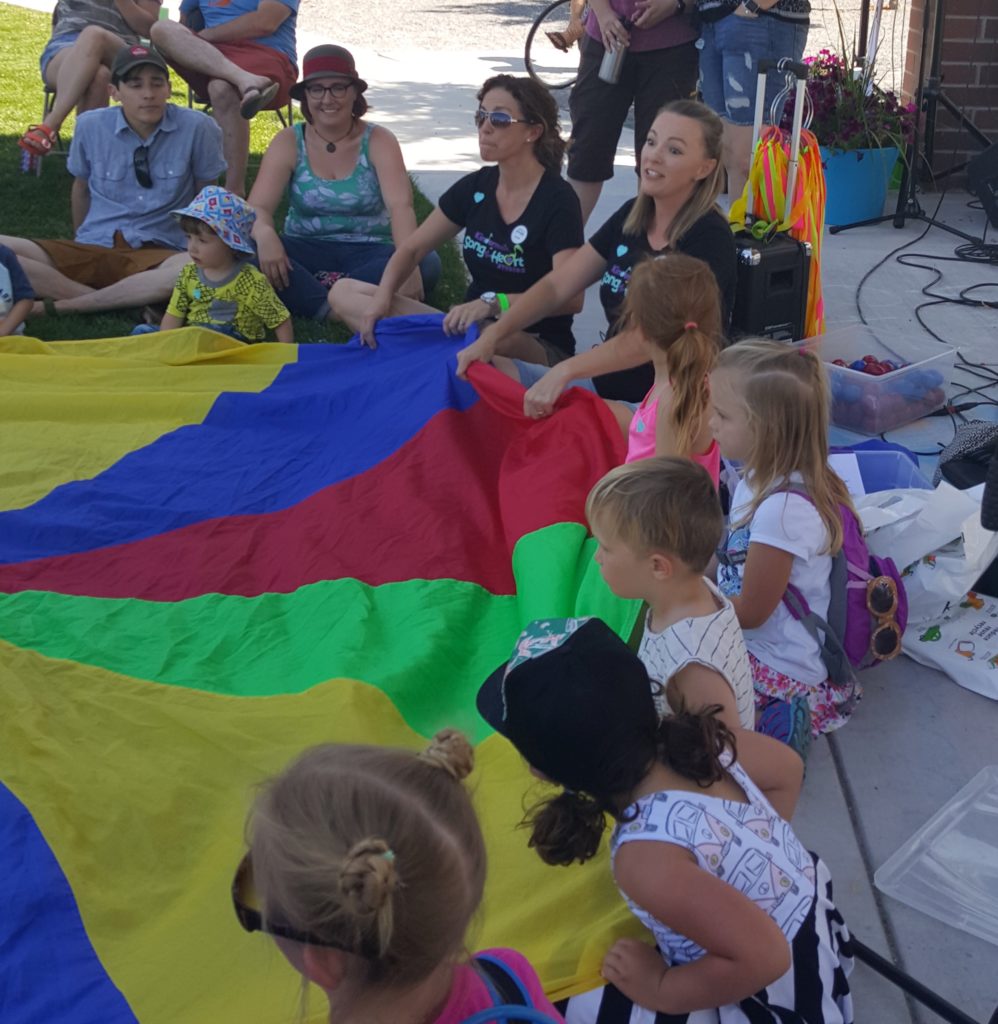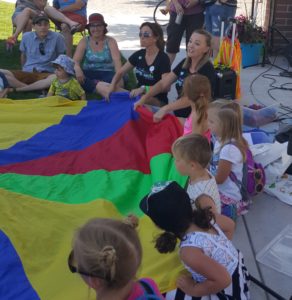 We all know first-hand the joy and inspiration that comes from sharing musical experiences with others. It's why you choose to be part of our Kindermusik family. It's why we buy tickets to live concerts. It's why the biggest touring Broadway shows always make a stop in our fine city.
That energy, the wordless power of music to bind us together and to fill our hearts, is what keeps us coming back to it again and again. We choose to invest our time and our resources into musical experiences for ourselves and our families because those experiences feed our souls.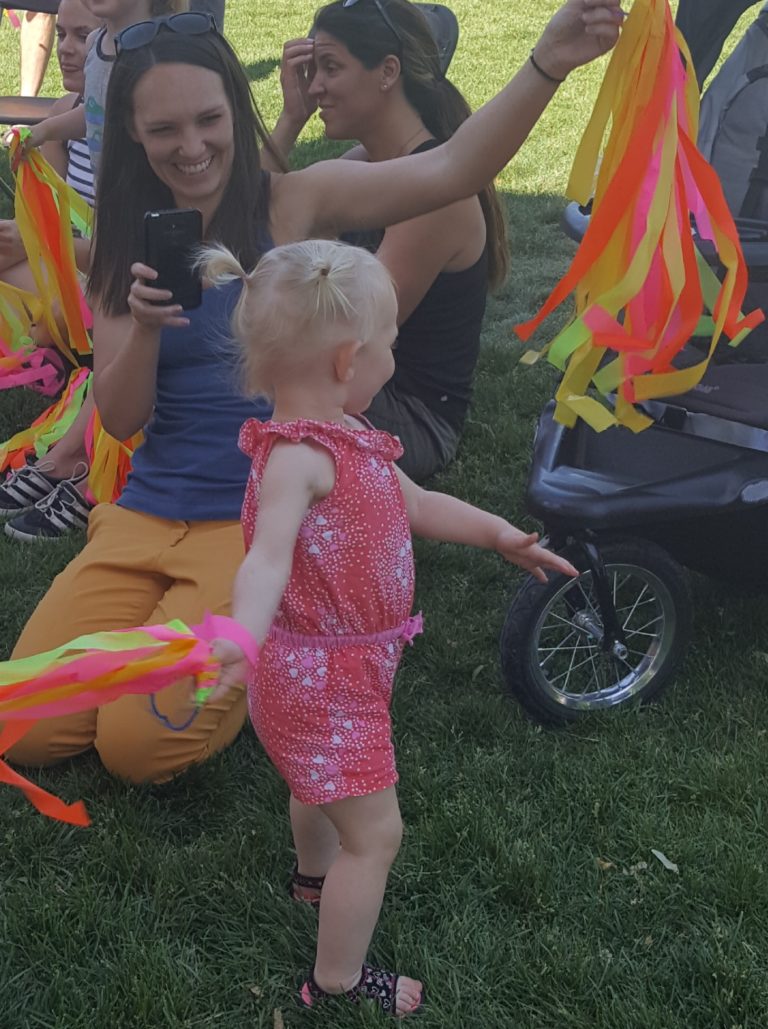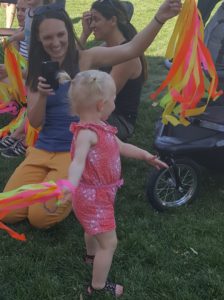 Earlier this month your Song of the Heart Kindermusik team had the joyful opportunity to participate in the Heart & Soul Music Stroll for the fourth year in a row. Heart & Soul brings joy and healing through live music to people who live among us and yet are often isolated from our community, including those in convalescent homes, senior centers, psychiatric facilities, domestic abuse shelters, centers for children with disabilities, and prisons.
Heart & Soul's mission perfectly aligns with our studio values of Joy, Connection, Family, Growth, and Heart, as they work to use music as a tool to connect generations and help heal the human spirit. That is why we have chosen to joyfully give back to our studio's neighborhood by getting involved with their organization, sharing their mission, and being a part of this incredible annual event.
Our own Ms Katie said of the event, "It was my third year attending the Heart & Soul music stroll and I enjoyed all of it! Great music, great food trucks, and great company! I loved seeing the joy in all the kids' and grown-ups' faces as they sang and danced with Kindermusik! Such a blast!"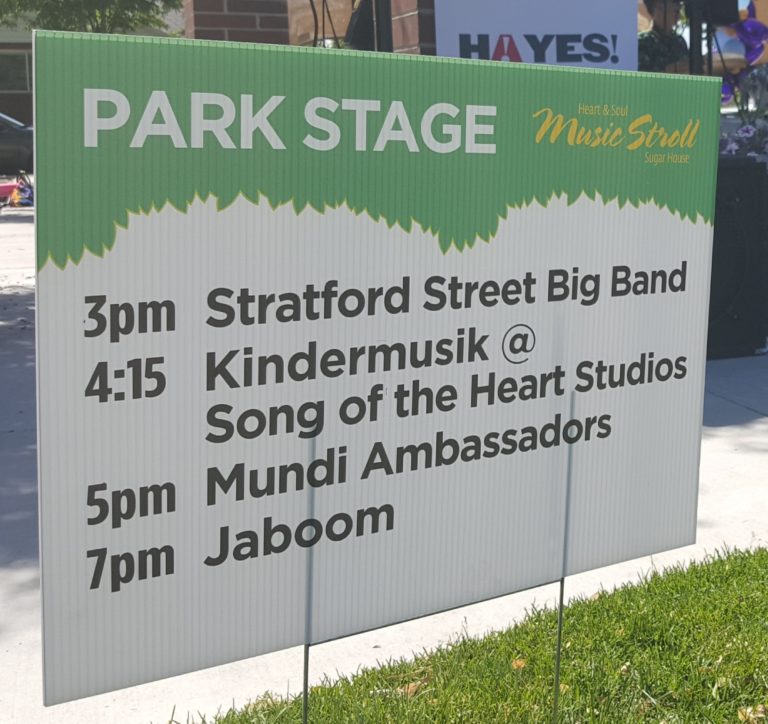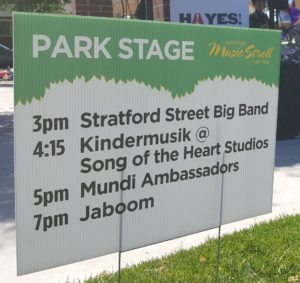 Our experience at the Heart & Soul Music Stroll echoes our own efforts at community outreach as we share music with our grand-friends at BeeHive Homes assisted living center each month. Many of you volunteer your time and join us in sharing the joy of music with residents and to make beautiful connections across the generations. 
Haven't heard of our Kindermusik Playdates at BeeHive Homes? More to come.